As you may have heard… we will be releasing our NextGen platform over the coming weeks. We have overhauled our system top-to-bottom to offer even more security features, an updated Member dashboard and Team portal, and optimized performance. As part of this transition, we are required to deprecate some older features in order to comply with today's top security recommendations. For that reason, we will be retiring the older version of the mobile app upon the release of our NextGen platform. If you submitted one or more jobs within the last year using the app that looks like this: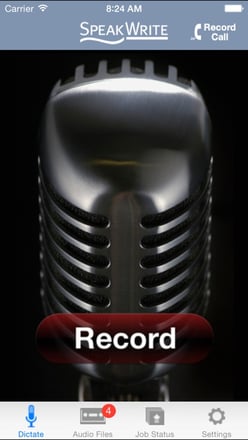 Note that that app will not be compatible with our NextGen platform, so you will be required to update to the newer app to create and submit jobs. The new app can be found in the app store, and looks like this: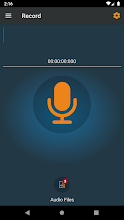 Please note: 
BEFORE 
you install the new app, or delete the old one, please save any audio files that you have submitted to us, as they will NOT transfer to the app and you will lose them. We have received feedback that some people are reluctant to shift to the newer app because they prefer the functionality of the old app – and we sympathize. Change isn't easy for us either. But we will be working on a rebuild of the mobile application during 2022 as well to make it easier and more user friendly, so please bear with us while we work on improvements! You can download the SpeakWrite app using one of the buttons below: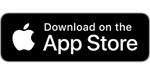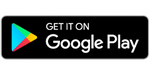 If you have any questions about this change, please feel free to contact us at 
accountmanagement@speakwrite.com
 or by calling (800) 828-3889.
The SpeakWrite Team